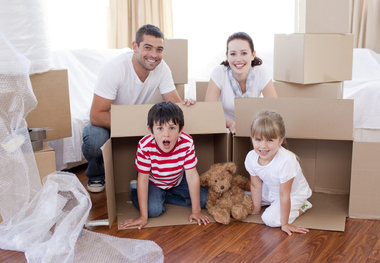 Relocation is seldom simple, but it can be particularly challenging for children. Each year more than $25 billion is spent on relocation, frequently made necessary because of professional reasons. While many adults are able to settle into their new surroundings quite easily, children often have a harder time making the transition. But parents can have a major impact on whether that happens. If you're planning a relocation to Cape Coral this fall, there are ways you can make the process easier on the children.
Before the move
This is the perfect time to bring the kids into the relocation process. By involving your children as much as possible as early as possible, you will minimize the sense of powerlessness that can be the source of much anxiety. Take them to see their new town before the moving process is underway ­— and before the moving vans arrive, involve them in packing their favorite toys (and artistically decorating the cartons that are their very own)! In the best circumstances, unpacking will become like an extra birthday celebration; the new room, more thoroughly theirs than even the old one. The more a child feels an important part of your relocation plans, the more likely he or she are to experience it as empowering.
Just afterwards
Immediately after the dust has settled, set aside a few days helping them get to know the local area. Take them to nearby child-centered attractions, explore the parks, help them learn about Cape Coral fascinating history. When they begin school, they'll find they are able to regale their new schoolmates with local lore even the locals didn't know!
Settling in
What you know (but the kids may not) is that new best friends are going to show up sooner or later. Sooner is better — so encourage them to join sports teams, actively get to know the neighbors, and make a point of attending Cape Coral's civic events.
If you're planning a relocation to Cape Coral this fall, I'd be delighted to offer a full portfolio of community resources. Don't hesitate to contact me today to talk about your move!
We are pledged to the letter and spirit of U.S. policy for the achievement of equal housing opportunity throughout the Nation. See Equal Housing Opportunity Statement for more information.