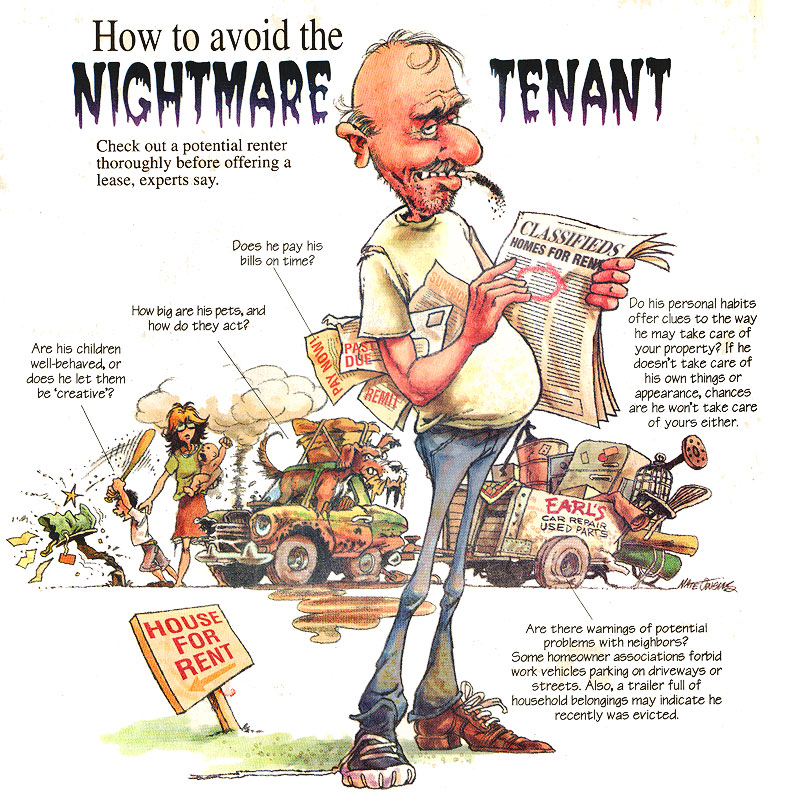 5 Questions you MUST ask your would-be Tenant:

#1. WHY ARE YOU MOVING?

#2. HOW MANY PEOPLE ARE GOING TO BE LIVING HERE?

#3. WHAT DO YOU DO FOR A LIVING?

#4. WHAT IS YOUR MONTHLY INCOME?

#5. CAN I DO A BACKGROUND CHECK ON YOU? (Pay attention to the reaction as well as the answer)
Any discovered lie is a definite NO! NO! You don't want a thief or a debtor in your house, do you?
Search for Rentals Property Management Services