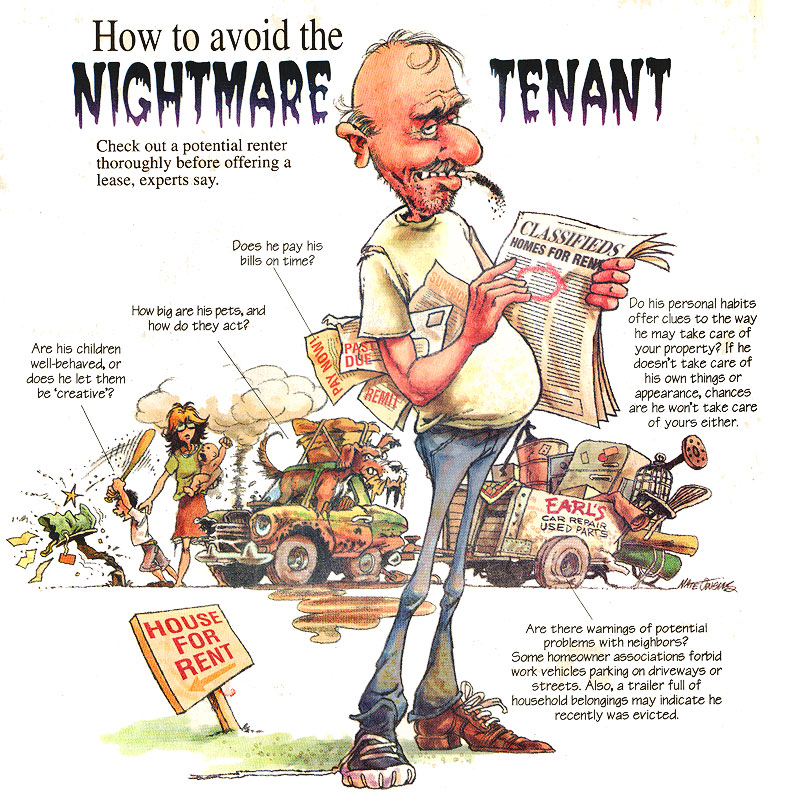 5 Questions you MUST ask your would-be Tenant:

#1. WHY ARE YOU MOVING?

#2. HOW MANY PEOPLE ARE GOING TO BE LIVING HERE?

#3. WHAT DO YOU DO FOR A LIVING?

#4. WHAT IS YOUR MONTHLY INCOME?

#5. CAN I DO A BACKGROUND CHECK ON YOU? (Pay attention to the reaction as well as the answer)
Any discovered lie is a definite NO! NO! You don't want a thief or a debtor in your house, do you?
Search for Rentals Property Management Services
We are pledged to the letter and spirit of U.S. policy for the achievement of equal housing opportunity throughout the Nation. See Equal Housing Opportunity Statement for more information.