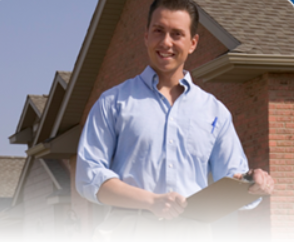 Want to keep bad tenants away? Maintain your property! When you opt to defer maintenance on your investment property to save money it could actually end up costing you money in the end! Deferring maintenance may seem like a good idea at the time but if you don't care about the upkeep of the property than why should the tenant? A good tenant will not stay in a house that is not being maintained and is becoming worn. Make sure to keep the paint fresh after a long term tenant moves out, keep plumbing, electric and basic functions of the property is well maintained working order. Having a property management company do regular inspections of the property is ideal.
Most Landlords think a tenant is wonderful when they do not call for service on a property but in a lot of cases this should send a red flag. They may be having issues but they do not want you in the house so they try to pacify the "issues" themselves or simply let it go.
If you are looking for real estate investment and / or property management advice give us a call! We will be happy to help you!
Search for Rentals Property Management Services
Search Property For Sale View Featured Properties

We are pledged to the letter and spirit of U.S. policy for the achievement of equal housing opportunity throughout the Nation. See Equal Housing Opportunity Statement for more information.