For anyone who has listed their home on the Fort Myers market, the equivalent of winning the lottery is a call from your agent telling you that multiple offers are on the way. It's like hitting the jackpot — especially when the house draws top dollar.
Although the tactics that can trigger such a phone call vary by location and property type, a few overriding concepts put you far ahead in the competition to attract Fort Myers' motivated homebuyers—
Build excitement
Fort Myers homebuyers are like everyone else: whenever there's a crowd, natural curiosity prompts us to find out what all the fuss is about. When you list your property a few days before beginning the showing process, you increase the odds of drawing a larger turnout on the first days of showings — or at your well-publicized open house. When homebuyers sense they are being shoehorned into a full schedule, they get the message: this one is hot! In a real estate environment where word-of-mouth can play a key role, it's smart to actively set up buzz and good press around your property.
Team with a pro
Nothing prevents you from doing all the legwork yourself — if you have the spare time, that is (and don't mind wading through reams of property data online, taking all the home buyer calls, working through their schedule changes, etc.). But when you team with a seasoned agent to perform the prep work for you, it frees your time to tend to more important tasks. Too, professionals have experience in screening potential Fort Myers homebuyers and encouraging those who are best qualified — ultimately saving you time and expense down the road.
Spruce it up
As important as any other factor is being able to focus your energy on maintaining your home in impeccable shape. The dollars spent here and there on maintenance can draw ten times as much at closing. Fort Myers homebuyers usually have no trouble paying a bit extra for a well-maintained house. When homebuyers are presented with a property in absolutely excellent shape, it communicates long-term value — as well as a solid, trouble-free investment!
Three Relocation Miscues Everyone Can Avoid
October 28, 2013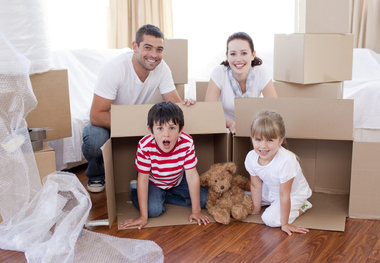 When companies need to move employees who are also homeowners, they have to make the transition as painless as possible (or risk losing a valued asset). UrbanBound is a Chicago-based professional relocation group who know the landscape. "Even the most hands-on HR departments in the world can have too much on their plates to give relocation the attention it needs," they point out. Thus the $16 billion relocation industry!
If you're contemplating a relocation Cape Coral any time soon, even without the services of a specialist, there's much we can learn from the do's and don'ts they offer. Here are some key don'ts:
Don't Underestimate the Commute
If relocation to Cape Coral will find you entering unfamiliar territory, don't rely on MapQuest to tell you how long your drive to work will be. Take a serious look at public transportation, too, as you choose where you want to live in relation to your new job.
Don't Overestimate the Raise
When you are relocating, the difference between a $30,000 and $45,000 salary (or even $70,000 and $100,000) might actually amount to a decrease in real earnings. When you're considering cost of living differences for a relocation to or from Cape Coral, don't be tempted to stop at the obvious living expenses, like housing and food. Will you be doing more holiday traveling to visit those you left behind? Will the kids wind up in private schools if available public schools aren't up to snuff? You're looking for all cost differences…which can go the other way, too!
Don't Ignore Key Findings
The experts mention (politely) that not only do you have to do the research; you also have to accept the results. School quality really can vary. Even noise quality can be a factor that drives location. Best practice? Find out what people have to say about where they live, good and bad. When you plan a Cape Coral relocation carefully, you'll take advantage of your new opportunity while avoiding common oversights. And if relocation is in your future, I'm here to help you find the right — and practical — new place to call home.
Search for Rentals Property Management Services
We are pledged to the letter and spirit of U.S. policy for the achievement of equal housing opportunity throughout the Nation. See Equal Housing Opportunity Statement for more information.